The Sole E25 elliptical is a best selling elliptical under $1,200 and represent one of the most affordable, yet solidly built, fitness machines I have reviewed on my site.
With 7 years of experience in cross fit (esp. weight-loss and cardio with ellipticals), 9 in the gym, and 12 as a personal trainer, I will give you a review that you can trust.
❤️ Click here to try #1 Best Selling elliptical (and get $700 off) >>
This is the elliptical that Coach Owens gave a nod of approval, calling the device a great value for those looking for a solid elliptical that won't break the bank. However, like all elliptical, the E25 has its pitfalls.
Last Updated on: Sep 21, 2021 at 09:55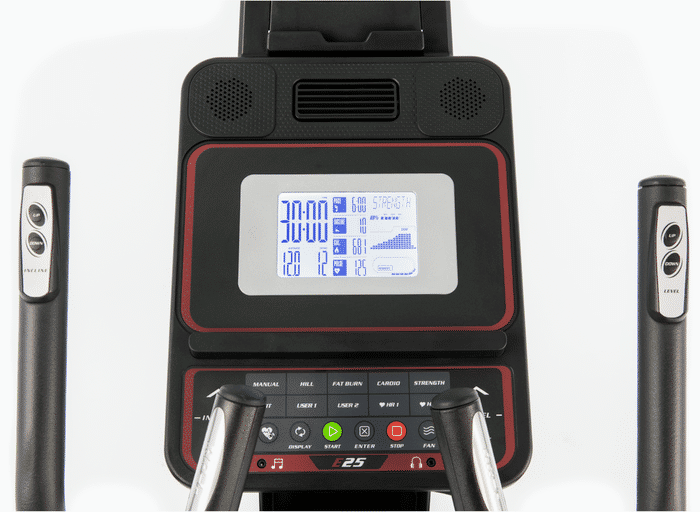 Sole E25 review. Lets get started…
For some people who are looking to get in shape, or stay in shape, a gym membership is all they need. Going to the gym gives them access to a lot of exercise equipment and an almost unlimited number of workout options.
However, going to the gym is not the best choice for a lot of people.
The monthly fee for a gym membership may not be terribly expensive but it does add up. You also have to factor in the cost of gas and wear and tear on your car driving to and from the gym. Of course driving back and forth to the gym also eats up a lot of time.
For a lot of people, a good piece of home gym equipment, such as the budget friendly Sole E25 elliptical machine, is the best option.
---
Update 09/21/21: Due to high demand, est. arrival after purchase is 30 days ✅ Check availability here>>
---
The Sole E25 Elliptical Machine 2021: Overview
If you are one of the many people looking for a good piece of home fitness equipment, you may want to have a look at the new Sole Fitness E25 elliptical machine, also know as the little brother to the Sole E35 elliptical and the Sole E55 elliptical.

It's a budget friendly elliptical, at around $1100, but it is as good as professional gym equipment that costs $5000 to $7000.
Here is what Jeanna wrote to me about her new Sole E25 elliptical (and sent me the video below):
I have been very satisfied with my E25. As a person with MS, it is crucial for me to remain active and use my body. As a professional Physical Therapist Assistant, I know the importance of moving with correct alignment and gait patterns. I hope this machine will continue to perform well for many years!!! -Jeanne
There are less expensive elliptical machines on the market but with a machine that costs $300, the quality is just not there. A cheaper machine is not going to be as rugged and durable as the Sole Fitness E25 and it's not going to have the same kinds of features.
According to our research, the Sole E25 elliptical is one of the most affordable machine for the level of quality you get.
Benefits of the Sole Fitness E25
The Sole Fitness E25 will let you get a great, full body workout at home.
It uses a heavy-duty, 20 pound flywheel and a high gear ratio that "comparable machines" just don't offer. The heavy-duty flywheel and high gear ratio gives the user very smooth performance and a lot of top-end resistance for a great workout.
The Sole Fitness E25 also features a power incline feature for additional resistance and it gives you the ability to target different core muscle groups. With the simple push of a button the ramp can move from completely level to a 30° incline.
To help monitor your progress, this machine also features a 6.5 inch LCD display (white back-lit).
The display will allow you to keep track of the time you have been using the machine, the distance you have covered, the resistance you are using, your pulse rate, and the number of calories you've burned.
Some additional features include a built-in cooling fan, a water bottle holder, and built-in speakers so that you can listen to an MP3 player while you work out.
There are also nine automatic programs and a customizable option to help you get an effective workout.
New for 2021
Bluetooth integration for use with the Sole Fitness mobile app is what's new for 2021 from Sole Fitness. Plus the E25 now includes an Integrated tablet holder.
The app supports Android and iOS devices and other fitness apps. The app keeps track of work out data. It can work in the background while other apps are being used. In addition, the Sole Fitness app lets a trainee's mobile device serve as the elliptical machine control center.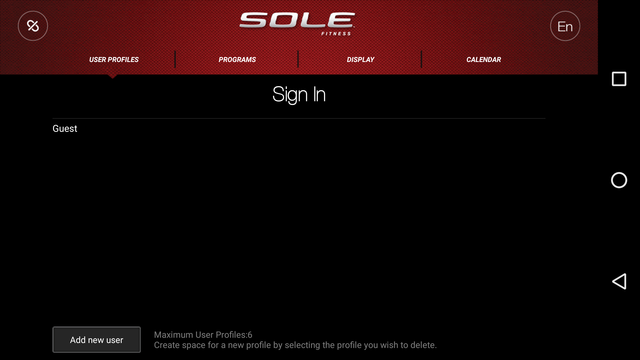 What People Are Saying About the Sole Elliptical E25
The Sole Fitness E25 elliptical Machine is getting strong reviews online.
During our research we found over 50 user reviews and this product had an average user rating of 4.25 out of a possible 5 stars.
Many of the reviews that we found online came from customers who said they spent a great deal of time researching elliptical machines before finally deciding on the Sole E25 elliptical. These customers also said that after their research and after using the elliptical, they are very happy with it.
Several customers said that although the Sole Fitness E25 is not super cheap at about $1100. It is as good as the elliptical machines they have used at the gym – machines that cost $5000 and up.
Many customers are commenting on how durable this machine is. One review came from a person who said they weighed 260 pounds and this machine does not wobble or shake as they work out. It gives you a smooth ride and just glides along with you.
The Sole Fitness E25 also seems to be a suitable piece of equipment for people of all sizes and types.
One review came from a US woman who said that her husband is 6'1″ and she is 5'1″ and they are both able to use this machine.
The Sole Fitness E25 Elliptical Machine is getting a lot of good reviews online but we also like to dig deep into what customers are saying to learn about the durability of a product and how long it might last. The good news is we found several reviews from people who have owned this product for a long time and are still very happy with it.
---
Of course there were a lot of reviews from customers that had only just received the machine but there were also many reviews from people who have been using it for months. There was even one review from a customer who came back to update their original review after using this machine for over two years. They said that after using this machine on an almost daily basis for over two years, they would still give it a 5 out of 5 stars.
---
A Few Things to Be Aware Of
The Sole Fitness E25 elliptical machine is getting great reviews but no product is perfect so we would also like to point out some of the issues that people had.
Several customers said that assembly of this machine was not terribly difficult but there were a number of customers who pointed out the fact that the manual with the assembly instructions can be a bit confusing. A number of customers also stated that it took anywhere from 90 minutes to 2 hours to assemble this machine.
A couple of people also commented on the "cooling fan" saying that the fan is a bit of a joke and you're not exactly going to get a refreshing breeze while working out on this machine. However, for most people this was not a major issue.
For the most part, any negative comments that people had about this machine were relatively minor.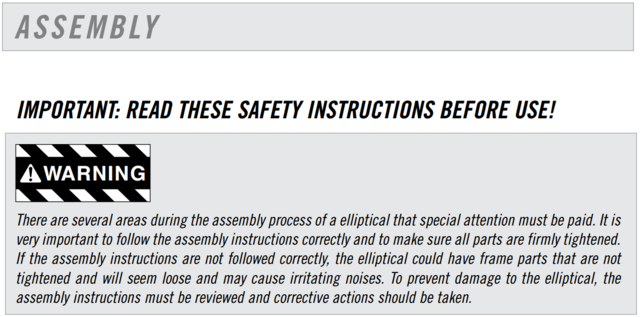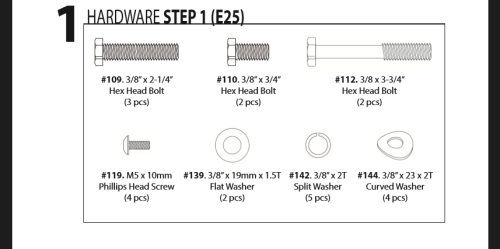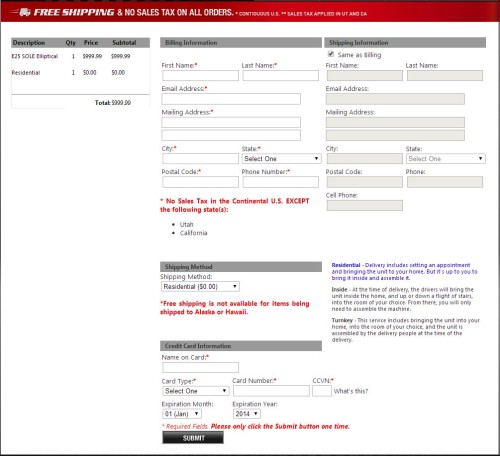 Should I Buy the Sole E25 Elliptical Machine?
If you would like to buy the Sole Fitness E25 elliptical machine, we would recommend buying it online on the Sole Fitness company website. It is available for sale on a number of different websites, but the best price we have found for it was directly from the Sole Fitness online store.
To answer the question of whether you should buy the product or not, we would say yes and we would certainly give it our recommendation. According to our research, there are very few negative points about this machine and there are a lot of very positive comments coming from happy customers.
In addition to all of the positive reviews, there are several people comparing this piece of home equipment to professional quality gym equipment costing several times as much and saying that it is just as good as the machines you will find at the gym.
For these reasons, we would give the Sole E25 elliptical machine our blessings.
With a 30-day money-back guarantee you can test it out for yourself and see how well it works. Rated best buy under $1,200, 2021.