Hello, there! And, greetings from warm day in Charlotte, North Carolina – waiting and hoping for rain.
Hoping this finds you fit and well and enjoying what each day brings!
And, thank you for visiting my website, elliptical watch dot com!
Attention! I'm in the process of moving my site to a new hosting provider, if you spot anything fishy, please let me know.
If you like fitness, training, and health, you are in the right place!
You can click here if you need to reach my contact page.
In addition, the above link is where you need to go if you have any questions at all, about what I do on my site, or the reasons that I publish what I do.
The reason that you came to my site can be pondered all day, but since there is no prize for winning, I will assume you were interested and clicked over. It has been the work of years on this site to bring it to what it is today, and work that will continue for years longer.
We have filled this site to the brim with content about many different fitness issues.
We have fantastic fitness reviews, but also some very popular health reviews that are read more than any other article on our site.
I really hope that you find the things you see on this site helpful, informative, and practical. This is the purpose of our site, reader, and to help you make informed decisions that are both smart and financially applicable. We want you to save money and time based on the research that we have made. We enjoy fitness, and we enjoy being able to help you out.
Curious about elliptical tainers, fitness, or Sole Fitness ellipticals? You have reached the right spot!
Throughout the life of this site (which we hope is a long time!), we will cover every single angle of elliptical training, Sole ellipticals, and exercise equipment. We will also cover all types of brands. We enjoy showing you everything from scientific findings, to new fitness products reviews and benefits of exercising.
In short, we want to help you.
Please bookmark our site so that you can visit it easily (you should do that now!) and check back regularly. Over the next few months, we will be adding a ton of different items regarding health and fitness. We will have some very cool features like cheat sheets, nutrition handouts, games, tips and recipes, and yes, some fitness supplements! Please sign up for our mailing list, so that you will know about the new information and products, and you will never miss out on a thing!
Sadly, I cannot spend all day telling you everything, but you can check out the rest of the site if you wish.
I want to say one more time that I hope the information on this site is helpful.
If you have ANY comments, questions, or suggestions, please contact me.
You can find my email on the contact page.
Click here if you wish to visit that now.
John Williams –  www.ellipticalwatch.com – info@ellipticalwatch.com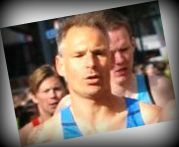 BTW, I would love to hear from you if you have personal experience with Sole Fitness elliptical trainers such as the E25, E35 or E55 elliptical. I'm looking for collaborators, photographers and writers. Contact me.